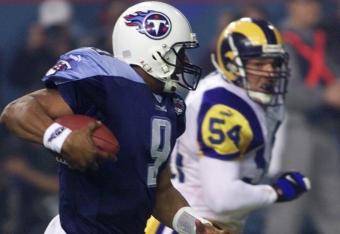 RICK BOWMER/Associated Press
On this date five years ago, Steve McNair's life was tragically cut short by a murder-suicide. He may be gone, but he will never be forgotten by NFL fans.
McNair put together a fantastic 13-year career in the NFL. He played for two franchises, the Houston Oilers/Tennessee Titans and the Baltimore Ravens, during his career.
Throughout his career, McNair was one of the best quarterbacks in the league. The mobile quarterback made three Pro Bowls and shared the 2003 NFL Most Valuable Player award with Peyton Manning.
Although McNair never won a Super Bowl, he led his team to the playoffs five times. Of course, he was the quarterback for the Titans in the dramatic 1999 Super Bowl.