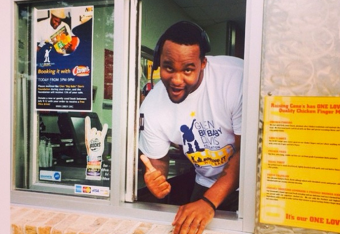 @sevtriwilson
Glen "Big Baby" Davis has a hunger, and that hankering is to give back to the community.
According to TMZ, the free-agent forward took orders last Wednesday at Raising Canes—a popular chicken joint in his hometown of Baton Rouge, Louisiana.
Davis wore a headset and worked the drive-thru window for the event, which raised money for the Glen Big Baby Davis Foundation.
He also posed with fans.
By all accounts, it's been a solid week of philanthropy for Davis. The 6'9", 289-pound forward also stopped by a Baton Rouge library to read to the kids.