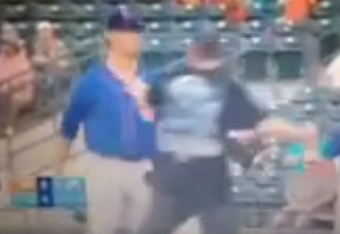 via CBS Sports
With his team down 9-0, Double-A Midland RockHounds (Athletics) relief pitcher Blake Hassebrock plunked Corpus Christi Hooks first baseman Telvin Nash, and one fan did not let it go easily.
The fan was an unidentified 35-year-old Houston man who would be arrested on suspicion of public intoxication and criminal trespass at a sporting event.
Hassebrock added the following:
Corpus Christi went on to win 14-1.