Dave Finocchio
Founder, Chief Content & Product Officer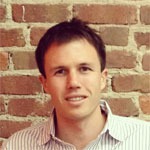 Dave Finocchio leads the Content Team at Bleacher Report, focusing on product strategy and the creation, management and distribution of content. A life-long sports nut with passion for hyperbole, Dave is consistently belittled for his views on Tim Tebow, The San Antonio Spurs, and Kurt Warner. He founded Bleacher Report with three good friends who share a common belief that the most knowledgeable and insightful fans deserve a meaningful voice in sports media. Dave holds a BA in Economics and History from the University of Notre Dame. He has previous experience in venture capital and private equity.
Sam Parnell
Chief Technology Officer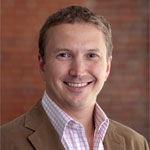 Sam Parnell leads the Product and Engineering Departments at Bleacher Report with overall responsibility for product development, user experience, engineering, scalability and quality assurance. He joined the team in 2008 to help grow the engineering team and scale the site to serve millions of sports fans. Sam is passionate about Ruby on Rails, open source technology solutions and scaling applications. Prior to Bleacher Report, he worked in senior architecture and technology management roles at Core Continuum, Blast Radius and Razorfish. Sam holds a BSc in Computer Science and Cybernetics from Reading University, England. A lifelong cricket fan, Sam lives and dies for the England test team.
Rich Calacci
Chief Revenue Officer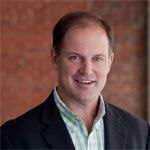 Rich Calacci is Bleacher Report's CRO, overseeing all aspects of the company's revenue. Previously, Richard served as Senior Vice President of Sales at CBS Interactive, managing all Sports and Mobile advertising. In his fifteen years at CBS, he forged countless partnerships with some of the world's most distinguished brands and executed large campaigns across digital, television, and print platforms. Richard is a graduate and trustee of Wabash College. He is also a diehard fan of the Chicago Cubs and Bears.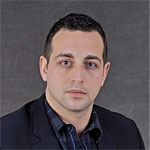 Josh Abrams leads the Sales Department at Bleacher Report out of the New York office. He is responsible for working with major advertising agencies and direct with brand marketers to create customized ad campaigns that help them achieve their marketing goals. He joins Bleacher Report following his tenure as Director of Sales for Broadband Enterprises. Prior to that, he was Director of Sales for CollegeHumor, where he helped build the Sales department prior to the company's acquisition by IAC. Josh started his career at CBS Television. He holds a BA in Telecommunications from Penn State University. As a native New Yorker, Josh might as well have blue blood, based on his love for the Yankees, Rangers, Giants, and the Nittany Lions.