Brian Grey
Chief Executive Officer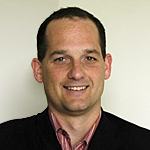 Brian Grey is CEO of Bleacher Report, overseeing the strategic direction and day-to-day operation of the Company. He joined Bleacher Report from successful leadership positions as SVP/GM of Fox Sports Interactive and prior to that GM of Yahoo! Sports. Brian's experience spans the sports and digital media worlds, including previous stops with Nike, Major League Baseball, Netscape and then startup Shutterfly, Inc. He's also the ultimate optimist despite years of heartbreak as an Oakland Raiders, Portland Trailblazer and Oregon State Beaver football fan. Just avoid mentioning either the "Tuck Rule" Raider playoff game in 2002 or the Greg Oden and Sam Bowie draft picks to him.
Dave Finocchio
Founder, Chief Content & Product Officer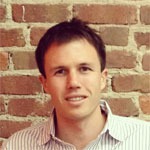 Dave Finocchio leads the Content Team at Bleacher Report, focusing on product strategy and the creation, management and distribution of content. A life-long sports nut with passion for hyperbole, Dave is consistently belittled for his views on Tim Tebow, The San Antonio Spurs, and Kurt Warner. He founded Bleacher Report with three good friends who share a common belief that the most knowledgeable and insightful fans deserve a meaningful voice in sports media. Dave holds a BA in Economics and History from the University of Notre Dame. He has previous experience in venture capital and private equity.
Sam Parnell
Chief Technology Officer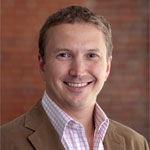 Sam Parnell leads the Product and Engineering Departments at Bleacher Report with overall responsibility for product development, user experience, engineering, scalability and quality assurance. He joined the team in 2008 to help grow the engineering team and scale the site to serve millions of sports fans. Sam is passionate about Ruby on Rails, open source technology solutions and scaling applications. Prior to Bleacher Report, he worked in senior architecture and technology management roles at Core Continuum, Blast Radius and Razorfish. Sam holds a BSc in Computer Science and Cybernetics from Reading University, England. A lifelong cricket fan, Sam lives and dies for the England test team.
Drew Atherton
Chief Financial Officer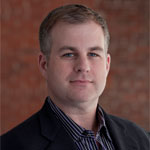 Drew Atherton is Bleacher Report's CFO, responsible for all HR, finance and legal operations for the company. Drew most recently served as COO and CFO of the registrar services division of Demand Media. Prior to his time at Demand Media, Drew served in a number of finance roles at United Online/NetZero, a company he helped take public in 1999. Drew began his professional career as an investment banker with Morgan Stanley. Drew graduated Magna Cum Laude in Economics-Accounting from Claremont McKenna College. A northern California native, he grew up rooting for the A's, Warriors and Sharks, and every year is sure that the Sharks are just one trade away from the Stanley Cup.
Rich Calacci
Chief Revenue Officer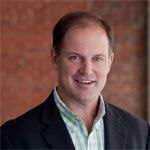 Rich Calacci is Bleacher Report's CRO, overseeing all aspects of the company's revenue. Previously, Richard served as Senior Vice President of Sales at CBS Interactive, managing all Sports and Mobile advertising. In his fifteen years at CBS, he forged countless partnerships with some of the world's most distinguished brands and executed large campaigns across digital, television, and print platforms. Richard is a graduate and trustee of Wabash College. He is also a diehard fan of the Chicago Cubs and Bears.
Bill McCandless
VP of Video Programming & Production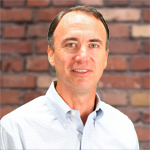 Bill McCandless leads the Video Programming and Production Team at Bleacher Report. Prior to Bleacher Report, Bill held numerous senior producer roles with TV affiliates on the east coast before joining NBC/CNBC in 2000. After CNBC, Bill joined TheStreet.com as GM/Executive Editor where he built out TheStreet's digital video content creation business and award-winning mobile apps. Most recently Bill helped both HuffingtonPost.com and StarManagement/AGT establish digital video operations. Bill is a graduate of Emerson College. He is also an avid Boston sports fan cheering for the Red Sox, Celtics and Patriots.
Dave Nemetz
Founder, VP of Strategy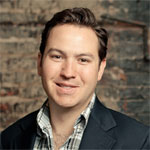 Dave Nemetz oversees Bleacher Report's original video strategy and programming as well as business development strategy and content distribution via local market partnerships, emerging platforms, and publishing partners. Graduating from the University of Southern California with a degree in Cinema-Television Studies, Dave began his career in the entertainment industry, starting in the Endeavor Agency mailroom and working in literary management and television production before founding Bleacher Report. A Bay Area native, Dave is a fan of the San Francisco Giants and 49ers, and Golden State Warriors, in addition to being an ardent USC Trojan supporter.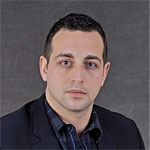 Josh Abrams leads the Sales Department at Bleacher Report out of the New York office. He is responsible for working with major advertising agencies and direct with brand marketers to create customized ad campaigns that help them achieve their marketing goals. He joins Bleacher Report following his tenure as Director of Sales for Broadband Enterprises. Prior to that, he was Director of Sales for CollegeHumor, where he helped build the Sales department prior to the company's acquisition by IAC. Josh started his career at CBS Television. He holds a BA in Telecommunications from Penn State University. As a native New Yorker, Josh might as well have blue blood, based on his love for the Yankees, Rangers, Giants, and the Nittany Lions.