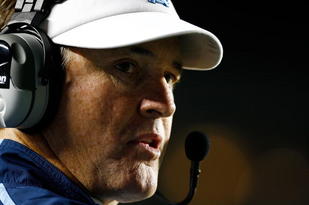 By Charles Anderson (Photo: Scott Halleran/Getty Images)
In a game that saw Virginia Tech's first scoreless half of the season, North Carolina's defense showed up bigger than they have all season.  They finally got their first conference win this season...
Opinion
by Eric
Story by Eric.(This is the 22nd part of a long series titled, "Why You Shouldn't Believe Marion Jones". This series depicts the life and times of a (former) woman sprinter whose lies and cover-ups about doping in sport continue even through this day...