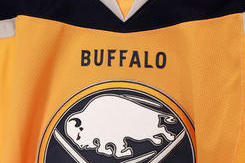 69
By Joe Yerdon
The Buffalo Sabres unleashed their new alternate jerseys today and most fans really wished they hadn't. After weeks of teasing what the new look would be, the team, along with ...
Previews/Predictions
by xx yy
Now that we're into the Pacific Division, we're going to switch things up just a bit. Instead of going up (or down) in the order teams will finish, the Pacific is going to be a bit more of a mish-mash...