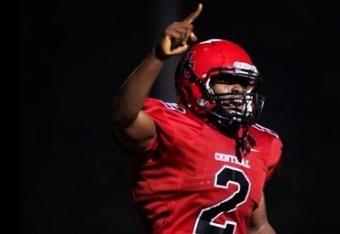 Penn State continues to pick up steam during a crucial stage of the 2014 recruiting cycle, overcoming severe Paterno-era sanctions. The program collected its third commitment in a six-day span on Wednesday when 3-star linebacker Jason Cabinda switched his allegiances to coach Bill O'Brien's team, according to 247Sports reporter Sean Fitz.
Cabinda, a Hunterdon Central High School (Flemington, N.J.) standout, was previously committed to Syracuse. He initially created a verbal pact with the Orange in July.
"It was where I wanted to be from the beginning," Cabinda told Fitz on his switch to Penn State. "And in my heart that's where I was going to go to continue the tradition of Linebacker U."
Penn State extended an offer to Cabinda on Sept. 29. His other options included Connecticut, Boston College, Maryland and Navy.