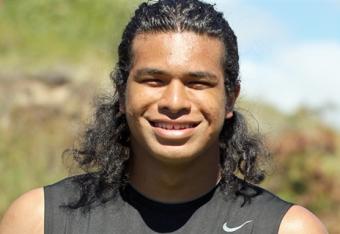 Via 247Sports

Canton Kaumatule, newly minted 5-star defensive end, is just a rising junior, but he already checks in at nearly 6'7'', 275 pounds. At that size, he has immense potential as a college football recruit.
So much potential, in fact, that the experts at 247Sports have named him the No. 1 recruit in the newly released Top247 for 2015.
Kaumatule is from Honolulu, Hawaii, and attends Punahou School. Gerry Hamilton of 247Sports reports that Panuahou is the same school that has produced President Barack Obama and former Notre Dame linebacker Manti Te'o.
Talk about a legacy of high expectations.