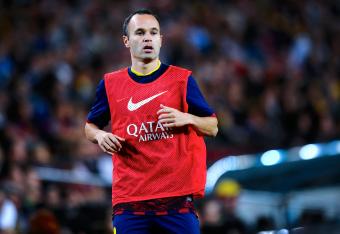 Getty Images
Andres Iniesta is in the midst of negotiating a new contract at Barcelona. His current deal finishes in the summer of 2015, by which time he'll be 31.
That said, I can confirm his representatives are well aware of the interest from Manchester United. United are very keen, but Iniesta's first, second and third choice is still to get everything sorted out with Barcelona.
It's not true that the relationship between Iniesta and Barca has broken down. The situation is that Barcelona are desperate for him to sign. They have even leaked their wish for a new contract to be agreed in December, as per Metro.
The club have already offered one deal to Iniesta, but he turned that down. There's nothing to read into that—it's just part of the negotiation process.