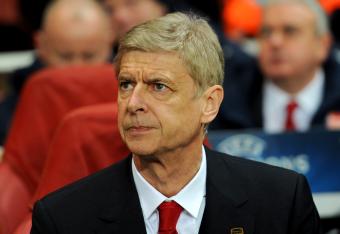 Shaun Botterill/Getty Images
Saturday ended with Arsenal sitting seven points clear at the top of the Premier League table having demolished a stubborn Cardiff City side in South Wales.
On Sunday that gap was shortened to four, but at the 13-game mark the Gunners are rolling on despite a disappointing start to the 2013-14 season.
We are around one third of the way through the campaign and no team has been more consistently impressive than Arsene Wenger's troops, yet when asked if the Gunners could win the league, BBC Match of the Day's pundits offered up a simple "No." in response.
The cast of Alan Hansen, Alan Shearer and occasional guests have long been known to doubt any team without significant pedigree, and their simplified reasoning for doubting Arsenal is that they haven't won it in eight years.