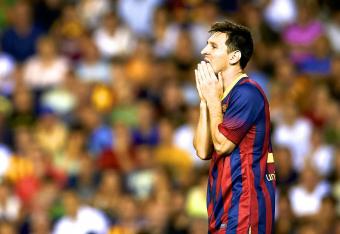 Getty
Poor Lionel Messi cut a forlorn figure as he stood there waiting to be substituted during the match against Real Betis this weekend.
For the third time this season, he has seen his hopes dashed by a nagging and extremely painful injury to the biceps femoris, which forms part of the hamstring group on the back of the thigh.
So what is the problem and the prognosis? I spoke to Cesc Fabregas who himself suffered for about 18 months with the same injury which affects the player's ability to sprint and demonstrate explosive pace—essential components of Messi's game.
The problem, Cesc tells me, is not merely the injury but the fact that you never really know when you're better.