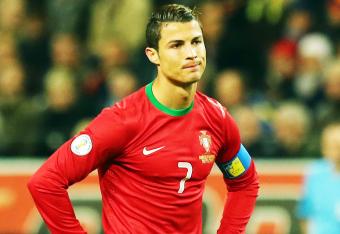 Getty
Earlier this week I wrote about how important it is to have a combination of God-given talent, passion and luck to make it to the very top of the sporting tree (read more here). All of those factors were on display during Portugal's breathtaking World Cup qualifying playoff against Sweden last night.
Plus one more.
The fact is that you can have everything it takes to be a top player—the brilliance, the desire and all the luck in the world—but those factors count for nothing if, when the day arrives, you are unable to deliver the goods.
And no one is more suited to that much-vaunted phrase, 'cometh the hour, cometh the man,' than the audacious genius that is Cristiano Ronaldo.