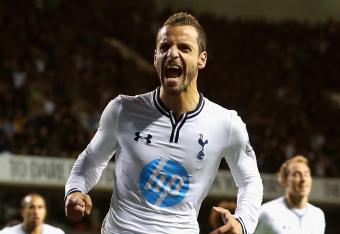 Julian Finney/Getty Images
Welcome to the latest in a new series here at B/R, where we pick up a single player's performance from the weekend and analyse its effectiveness.
Next up is Roberto Soldado, who joined Tottenham Hotspur for around £26 million this summer as Andre Villas-Boas looked to shore up his forward line. He faced up to Manchester United.
The Contentious Bit
Soldado was a signing that was universally lauded in the summer, but the player Andre Villas-Boas (seemingly) really wanted was Christian Benteke.