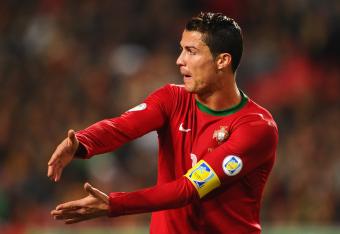 Mike Hewitt/Getty Images
Welcome to the latest in a new series where we will take a tactical dive and explore each and every one of the 32 qualified World Cup teams.
Next up is Portugal, a team who scraped into the tournament proper courtesy of a European playoff victory over Sweden.
Qualifying
Qualifying was an absolute mess for Portugal, as they ended up finishing second in Group F behind Fabio Capello's Russia.
They managed to draw three games and lose one despite being placed alongside minnows Israel, Azerbaijan, Northern Ireland and Luxembourg, and had to come from behind to steal a last-minute 3-3 draw in Tel-Aviv to keep their hopes of a playoff alive at one stage.