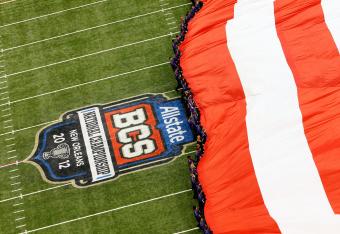 Kevin C. Cox/Getty Images
"College football needs to start paying its players."
It's a common statement made during the offseason at sports bars, on Internet message boards and on Twitter. Even South Carolina head coach Steve Spurrier has thrown his hat into the ring on multiple occasions, going so far as to proposing a fund paid for by head coaches to give players a small piece of college football's increasingly large pie.
While it's a virtuous argument, but it's also a complicated one that involves several moving parts and large hurdles that won't be easy to overcome.
Sure, it's be great if more of the money that college football generates could trickle down to the players, but let's not lose sight of the fact that playing college football is still a pretty sweet gig if you can get it.