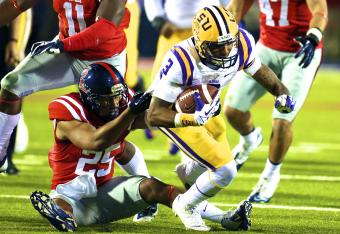 There are always a few weeks every year in college football where carrying a high ranking seems more like a curse than a compliment.
Saturday, Oct. 19, was one of those days.
No. 6 LSU, No. 7 Texas A&M, No. 11 South Carolina, No. 15 Georgia and No. 22 Florida all went down on Saturday as favorites in games that will shake up the BCS rankings, BCS bowls and Heisman Trophy race.
The only three SEC teams with fewer than two losses at the end of the day are Alabama, Missouri and Auburn. In August, not many people pegged the two Tigers to be part of that group.