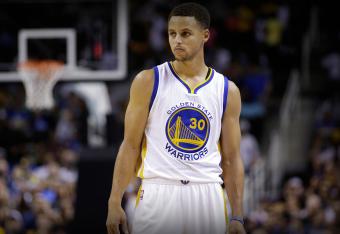 AP Images
Golden State Warriors guard Stephen Curry had a prolific 2014-15 season, setting a new NBA single-season three-point shots made record en route to winning his first MVP award and being an NBA champion.
Could Curry eventually become the NBA's greatest three-point shooter? How does he stack up with current record holder Ray Allen through his first six seasons?
Watch as Stephen Nelson and Bleacher Report NBA Analyst Ric Bucher discuss this "Record and Milestone" for the upcoming season in the video above.