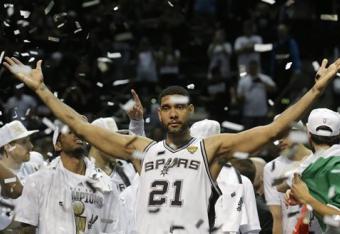 David J. Phillip/Associated Press
We may have seen the last of Tim Duncan's NBA career, as the Oklahoma City Thunder eliminated the San Antonio Spurs from the Western Conference playoffs Thursday night. Yet his playoff dominance over his 19-year career will live on forever, with his postseason numbers nothing short of legendary.
Learn about the postseason legend that is Tim Duncan in the video above.