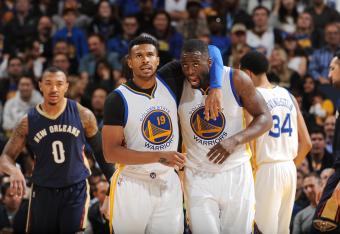 Noah Graham/Getty Images
The Golden State Warriors earned their 60th win of the 2015-16 campaign Monday against the New Orleans Pelicans, becoming the first team in NBA history to reach the 60-victory plateau in its 66th game of a season, per Sportsnet Stats.
The previous record of 67 games was held by none other than the 1995-96 Chicago Bulls, the team the Warriors are chasing for the NBA record for most wins in a single season.
That Bulls team, of course, finished its campaign with a 72-10 record, eventually winning a third consecutive NBA title behind a 15-3 record in the playoffs.
The Warriors need to win 13 of their final 16 contests to set a new league record with 73 wins, but it could be a rather difficult task, as the team still has three games remaining against the San Antonio Spurs (57-10), with two of those games coming on the road in San Antonio.