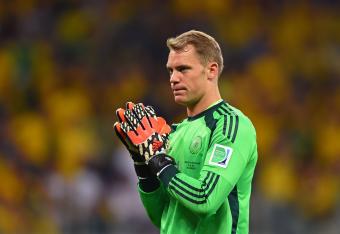 Buda Mendes/Getty Images
After demolishing Brazil in one of the most memorable semi-final games in World Cup history, Germany are set to make their record eighth appearance in the final, per ESPN's Paul Carr.
Brazil and Germany had previously been tied with seven final appearances apiece, with the winner of Tuesday's game assured of taking sole possession of the record.
It wasn't long before it became clear that Germany would take the record, as Brazil suffered one of the more memorable meltdowns in sporting history, allowing five goals in the first 30 minutes of an eventual 7-1 loss.
Now set to face Lionel Messi's Argentina, the Germans have a shot to tie Italy for second place with four titles.