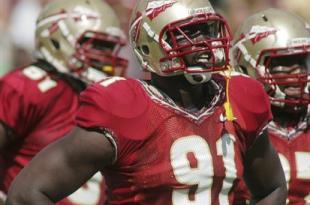 101
By Dan Mori (Photo: Phil Sears/Associated Press)
Cornellius "Tank" Carradine was selected by the San Francisco 49ers with the 40th overall pick in the 2013 draft. He was a first-round talent that slipped to the second round, due to a torn ACL he suffered in November...
Previews/Predictions
by Ben Iverson
Lets face it, us niner fans haven't had a season to be proud of in a while. This very well could be a thing of the past soon. With the tools we have at hand and the amount of young talent, we could have a break out season...