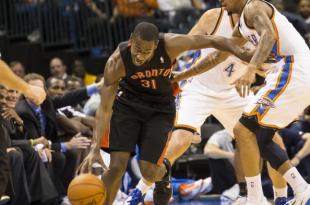 By Patrick Yaghoobians
The Toronto Raptors have had a horrible start to the season. It's easy to say that the Raptors could have had more than three wins...
Previews/Predictions
by Aubrey Bloom
Day 1 Recap I think I've got it figured out. In order to make ends meet in this tough economy, Missouri decided it was best that they go ahead and check out of the Big 12 Tournament on Wednesday...