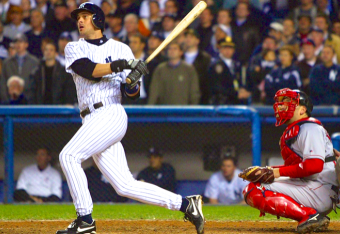 Getty Images
Travis Ishikawa became a postseason hero on Thursday with his walk-off home run against the Cardinals in Game 5 of the National League Championship Series.
Tied 3-3 in the bottom of the ninth inning, the first baseman-turned-left fielder's three-run blast clinched the NL pennant for the San Francisco Giants, sending the team to its third World Series appearance in the last five years.
Ishikawa's historic shot also put him elite company, as he became just the ninth player in postseason history to clinch a series with a home run.
So join us in a trip down memory lane as we look back at the greatest series-clinching home runs in playoff history, presented chronologically.