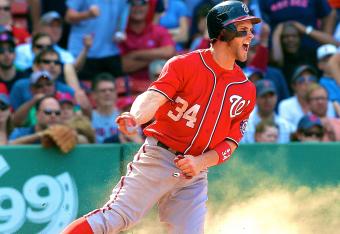 Getty Images
Parity has been the story of the 2014 season.
With a little more than two months remaining in the regular season, the Detroit Tigers are the only team with a division lead of more than three games, as they currently hold a seven-game advantage over the Kansas City Royals in the American League Central.
Elsewhere in the AL, the Orioles have a three-game lead over the Yankees and Blue Jays in the East, while the A's sit three games ahead of the Angels in the West. In the National League, the Dodgers and Nationals lead the East and West by 1.5 games, respectively, and the Brewers are three games up on the Pirates and Cardinals in the Central.
Overall, 15 teams have at least a 21 percent chance of reaching the playoffs, according to Baseball Prospectus' postseason probabilities, via MLB.com.