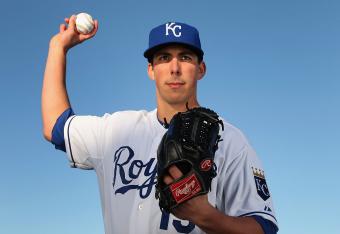 Christian Petersen/Getty Images
The San Francisco Giants may have won the 2014 World Series, but the season belonged to the American League Champion Kansas City Royals.
General manager Dayton Moore's vision of building a winning organization based on strong scouting and player development finally was validated, as the Royals introduced a collection of homegrown talents to a national audience last October.
More importantly, the Royals already have another wave of talent within striking distance of the major leagues.
Kyle Zimmer, should he ever stay healthy for more than a half-season, has No. 1-No. 2 starter upside with athleticism, command and a near-double-plus fastball-curveball combination. Left-hander Sean Manaea took some time to adjust to professional baseball last season, making his professional debut at the High-A level, but the left-hander eventually found his groove en route to posting gaudy strikeout numbers.