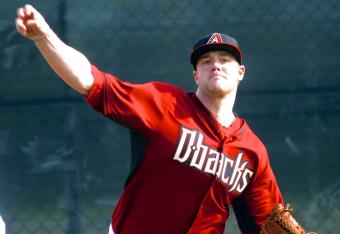 USA Today
The 2014 season has seen a number of notable prospects receive call-ups to the major leagues. Undoubtedly, there are more to come—and soon.
Highly regarded youngsters like George Springer, C.J. Cron, Marcus Stroman, Jonathan Singleton and Gregory Polanco have been starting for their respective clubs for quite some time now. Others like Oscar Taveras, Taijuan Walker and Kevin Gausman (no longer prospect eligible) have been shuttling up and down between the minors and majors.
With less than a month to go until the trade deadline, there should be plenty of promotions of prime prospects once the wheeling and dealing opens up 25-man roster spots. That's just what's starting to happen with the rebuilding Chicago Cubs, who announced Wednesday they've brought up infield/outfield prospect Arismendy Alcantara.
Also on Wednesday the Boston Red Sox decided to designate veteran backstop A.J. Pierzynski for assignment, according to Gordon Edes of ESPN Boston. They'll be turning the job over to prospect Christian Vazquez, a stellar defensive catcher who can handle the bat.