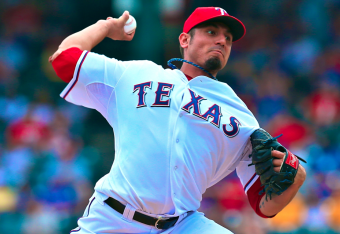 Getty Images
In spite of Matt Garza's struggles to stay healthy and the fact that he's already been traded three times in his eight-year career, there's no questioning that the 30-year-old has been one of the more consistent starting pitchers in baseball since the 2007 season.
On Sunday, the Milwaukee Brewers paid Garza like one of baseball's more reliable starters, signing him to a four-year, $52 million contract, with a vesting option for the 2018 season, according to Ken Rosenthal of FOX Sports.
The Brewers' deal with Garza obviously involves a high level of risk, as the right-hander has made only 42 starts in the last two seasons as a result of an elbow injury in 2012 and a lat injury that delayed the start to his 2013 campaign.
However, in reality, Garza's performance last season, which he split between the Chicago Cubs and Texas Rangers, wasn't as poor as his numbers suggest.