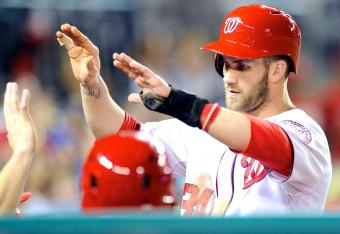 The relationship between former Washington Nationals manager Davey Johnson and outfielder Bryce Harper was highly scrutinized by the media this past season.
Harper was expected to play a major role in the team's quest for a World Series title this year following Washington's disappointing loss to the St. Louis Cardinals in the National League Division Series in 2012.
However, the Nats' highly anticipated 2013 season never came together as expected, as the team dealt with injuries to key players such as Harper and struggled to remain relevant in the playoff race until basically the final month of the regular season.
Because Harper was expected to be the driving force behind the team's success this year, a big deal was made about the 21-year-old's all-out style of play and inability to stay healthy. As a result, the relationship between Johnson and the promising outfielder became increasingly strained.