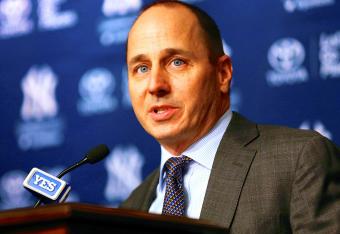 Getty Images
The New York Yankees' barren farm system was exposed in 2013 through injuries at the major league level, as the team was forced to use a franchise record 56 different players during the regular season.
As a perennial contender in the American League East, the organization has shown a preference for replenishing its talent over the years, opting to replace departed players with free agents or international players rather than relying on internal options.
Yet, while the philosophy is understandable given the lofty expectations associated with the franchise, it isn't the only reason why the organization currently features a bottom-third system.
Here's a look at several different ways in which the Yankees can begin to fix their poor farm system in the coming years.