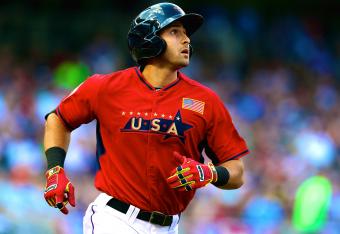 Getty Images
While the playoffs at full-season levels are starting to wrap up, it's time to start looking back at another great year of minor league baseball.
After breaking down the hottest and coldest prospects throughout the minors during the season, today we're going to highlight the top performances at each individual level.
Each hitter's level was determined based on where he spent most of the year, focusing on guys who played roughly at least half their season—usually at least 50 games—in a specific league. The same goes for pitchers, though their threshold was set at roughly 50 innings rather than games started.
Additionally, I tried to avoid non-September call-ups, as in players who have seen considerable time in the major leagues this season (Oscar Taveras, Gregory Polanco, Marcus Stroman and Mookie Betts, to name a few). Instead, I looked at prospects who have spent most (if not all) of the year in the minors.