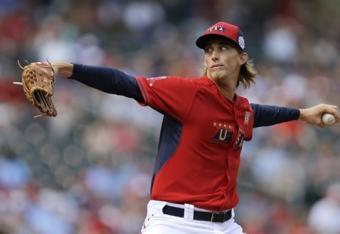 Jeff Roberson/Associated Press
It's always a big deal when a prospect makes an Opening Day roster, and even more so when it's at least partly the result of a standout performance in spring training.
Unfortunately, those instances are few and far between, as teams traditionally try not to rely on young, unproven players at the onset of the season. Plus, teams usually have more incentive for top prospects to open the year in the minor leagues as opposed to putting them on the active roster, with the main reasons including service time, developmental concerns or a positional roadblock at the highest level.
This means that, for some prospects, they will be headed back to the farm no matter how well they play in spring training.
Here are five prospects to whom that will apply in 2015.