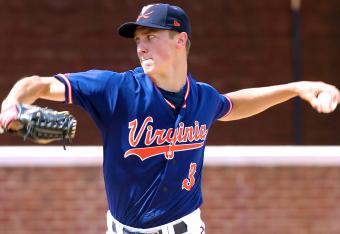 AP Images
While it will be several years until most of the 2013 draft picks are ready for the major leagues, there exists a small contingent of players with the potential to contribute at the highest level in 2014.
Thanks to an accelerated signing deadline in mid-July under Major League Baseball's current collective bargaining agreement—it used to be mid-August—draft picks are now encouraged to quickly begin their professional careers. For some of those players, that means an ahead-of-schedule debut in the major leagues the following year.
Here's a look at five early-round picks from the 2013 draft who are fast-tracked toward MLB success.
Jonathan Gray, RHP, Colorado Rockies