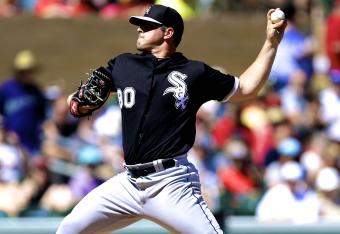 Associated Press
One of the hottest topics of this spring training centers around Kris Bryant, the Chicago Cubs' uber-prospect who is blowing up and lapping the field with nine home runs during the exhibition season so far.
In case you're wondering, no other player has more than five homers.
The shame of it is, Bryant has become such a story not because of the hype and buzz he has created with his mammoth power and promising career about to get underway, but because he probably won't start the 2015 regular season in the majors.
The Cubs can couch that likelihood all they want, saying Bryant still needs a little more Triple-A time to improve his ability to make contact at the plate or his defense at third base and/or in the outfield. But it's no secret that the underlying reason why Bryant might not debut until late April is because doing so allows Chicago to tack on an extra year of team control through the 2021 campaign.