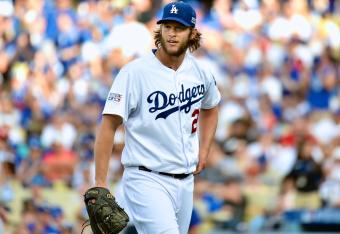 Getty Images
The first week of the MLB postseason has had it all.
We've seen teams mount unimaginable comebacks late in games, whether it be the Kansas City Royals rallying to defeat the Oakland A's in the AL Wild Card Game or the Baltimore Orioles getting to the Detroit Tigers bullpen for four runs in the bottom of the eighth inning in American League Division Series Game 2.
We've also seen some historical collapses, most notably Clayton Kershaw yielding seven earned runs to the St. Louis Cardinals during the seventh inning of National League Division Series Game 2. It certainly wasn't what anyone was expecting for the soon-to-be three-time NL Cy Young Award winner.
In general, the first week of the postseason has been full of surprises. And based on how some of these series are playing out, it's a safe bet there's going to be even more in the coming weeks.