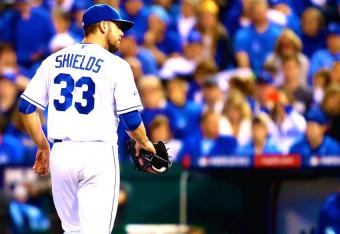 Getty Images
The conclusion of the World Series on Wednesday means that free agency is nearly upon us.
This year's free-agent class features three high-end pitchers in Max Scherzer, Jon Lester and James Shields, as well as a few middle-of-the-order hitters such as Hanley Ramirez, Victor Martinez and Pablo Sandoval.
However, there's an even longer list of less notable players entering free agency, including Aaron Harang, Jed Lowrie, Colby Rasmus and Brandon McCarthy. While they could offer great value to the right team, they also come with considerable risk—usually as a result of injuries or underwhelming production in previous years.
With that in mind, here's a look at four soon-to-be free agents that are either currently in a decline or likely to decline in the coming years. They should therefore be avoided by teams looking to make a meaningful upgrade during the offseason.