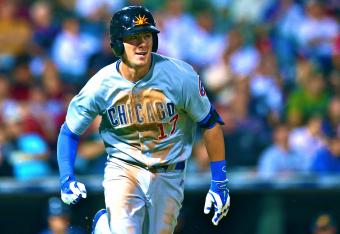 USA Today
The Chicago Cubs are in the middle of a long-overdue rebuilding project they hope will bring the franchise a championship sometime in the next century. A once-depleted farm system is brimming with talent that will soon make its way to Wrigley Field.
Among the key players in this new group of talent waiting for a chance to show what he's capable of is Kris Bryant.
The No. 2 pick in the 2013 MLB draft, Bryant has made quite an impression after just 36 regular-season games, hitting .336/.390/.688 across three levels. He followed that up with an MVP run in the Arizona Fall League after posting a .364/.457/.727 line in 20 games.
A lot of small sample size stats can and should be taken with a grain of salt, but don't underestimate what Bryant is capable of. He was the second overall pick because he has the rarest of tools that all 30 teams are looking to find: power.