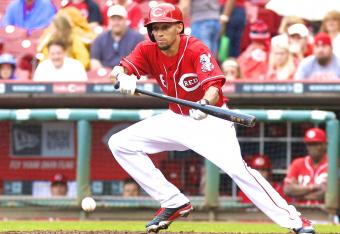 AP Images
The final month of Major League Baseball's regular season is just around the corner. For many teams, that means help is on the way.
Starting Monday, Sept. 1, teams are allowed to carry as many as 40 players on their active roster. And after playing the first five months of the season with a strict 25-man squad, the chance to bolster a roster with upward of 15 additional players, whether it be in the form of serviceable depth or young, talented prospects, can be the deciding factor for teams still in the playoff hunt.
At face value, the expansion of rosters in September makes for an exciting end to the season—especially after the implementation of a second wild-card spot. However, MLB teams will never be fully on board with the idea until the system itself is reformed to favor all 30 clubs equally.
Outrage over September call-ups is nothing new. Back in 2009, Milwaukee Brewers general manager Doug Melvin blasted the notion of expanded rosters in a conversation with MLB.com: