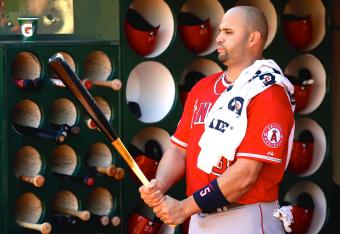 Getty Images
Two of the American League's top teams will square off when the Los Angeles Angels take on the Kansas City Royals in the American League Division Series.
The series starts at Angel Stadium, with Game 1 scheduled for Thursday at 9 p.m. ET on TBS.
The Angels ran away with the AL West crown to make the postseason for the first time in the last four years, as the team won an MLB-leading 98 games while also posting the game's best home record (52-39). Beyond that, the Angels offense ranked third in the AL in batting average (.259), fourth in slugging (.406) and OPS (.728) and tied for fourth in home runs (155) with the White Sox and Tigers.
Meanwhile, the Royals are coming off a dramatic win in the AL Wild Card Game, as they defeated the A's 9-8 in 12 innings in front of an electric crowd at Kauffman Stadium.