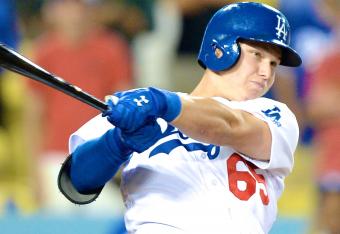 Getty Images
With Major League Baseball rosters everywhere expanding now that September is here, it's easy to get lost in all the extra names that are on jerseys and in box scores each night.
But you don't have to be overwhelmed! If you're simply in search of the new players who are the best young talent to pay attention to, then click on. For what follows is a run-through of the All-September Call-Up Team, which lays out the very best prospects recently brought up at each position.
To be considered, players must meet a few criteria. First, they must still be prospect eligible, meaning they have not exceeded 130 at-bats or 50 innings pitched in the majors.
That disqualifies the likes of right-hander Jimmy Nelson of the Milwaukee Brewers, lefty James Paxton of the Seattle Mariners or Pittsburgh Pirates outfielder Gregory Polanco, each of whom is making his way back to the bigs this month.