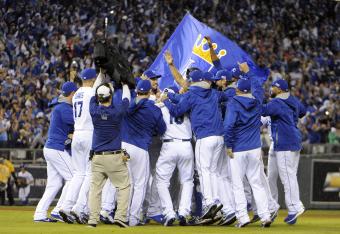 USA TODAY Sports
The Baltimore Orioles and Kansas City Royals pulled off the unexpected with their respective sweeps of the Tigers and Angels in the American League Division Series.
Now, the two teams will square off in an ALCS that's sure to keep fans on the edge of their seats.
The series begins at Camden Yards, with Game 1 scheduled for Friday at 8 p.m. ET on TBS.
Few pegged the Orioles as favorites in the AL East entering the season. But they wound up running away with the division, finishing with a 12-game lead over the second-placed New York Yankees, and made quick work of the Tigers in the ALDS.