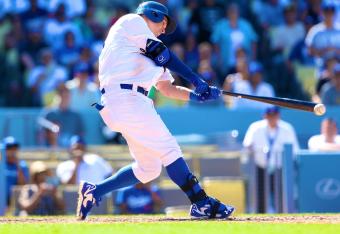 Getty Images
Change was the theme of the offseason for the Los Angeles Dodgers, both on and off the field.
It began with an overhaul of the team's front office, as ownership hired Andrew Friedman and Farhan Zaidi to serve as president of baseball operations and general manager, respectively, and with those two analytic rock stars came a new approach to constructing a winning and cost-effective roster.
That led to some tough goodbyes to fan-favorite players, as Friedman and Zaidi allowed Hanley Ramirez to leave as a free agent and then traded Dee Gordon and Matt Kemp in December during the annual winter meetings.
While the Dodgers subsequently restructured their middle infield through trades for veterans Jimmy Rollins and Howie Kendrick, the team's decision not to replace Kemp in center field was a direct vote of confidence in prospect Joc Pederson.