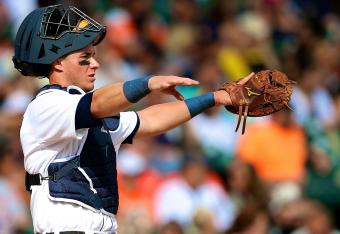 Leon Halip/Getty Images
Over the next few weeks, teams will face difficult decisions as they begin to trim down their rosters to the maximum 25 players by Opening Day.
While many of these fall under the category of a "good problem to have," some teams could risk losing a player who is out of options to waivers. A veteran in camp as a non-roster invitee could potentially opt out of a minor league contract if not on the big league roster.
We must also consider the mindset and readiness of a young player when finalizing Opening Day rosters. Will that player be overwhelmed in the majors if handed a roster spot prematurely? And will that player's confidence be shattered if he were to struggle? Would that player lose confidence if demoted to the minors?
All of this must be taken into account as teams choose the 25 players who will take the field on the first game of the regular season.