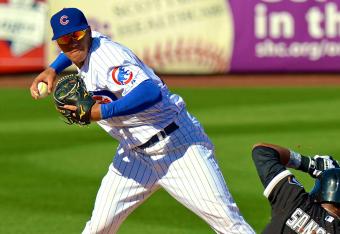 USA Today
It's hard to believe it's been roughly two decades since the last great wave of shortstop prospects reached the major leagues.
From 1994 to 1998, Major League Baseball saw the arrival of five future All-Star shortstops: Nomar Garciaparra, Derek Jeter, Edgar Renteria, Alex Rodriguez and Miguel Tejada.
Though each player debuted at a different time during that five-year span, they all still managed to put together impressive and lengthy—and in Jeter's case, Hall of Fame—careers at the highest level. More significantly, the group's offensive potential, both individually and collectively, set a new precedent for shortstop prospects in the major leagues.
However, with a majority of the aforementioned shortstops having either already retired (Garciaparra, Renteria) or essentially been forced out of professional baseball due to issues related to performance-enhancing drugs (Rodriguez, Tejada), the stage seemingly has been set for a new wave of young players to make an impact in the major leagues.