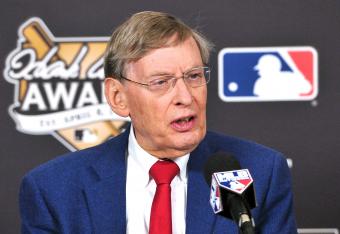 USA Today
Back in March, Major League Baseball and the MLB Players Association discussed creating an annual international amateur draft, possibly as early as 2014, and set a June 1 deadline to reach an agreement on its framework.
While the parties ultimately could not come to terms by the self-imposed deadline, they are expected to continue developing the idea in the meantime.
But after defaulting in the preliminary negotiations, an international draft is unlikely to happen for the rest of the current collective bargaining agreement, which expires following the 2016 season.
If it's done right, designing and implementing an international draft system that benefits amateur players could both improve the talent pool in already baseball-centric countries and, more importantly, stimulate the growth of the sport worldwide.