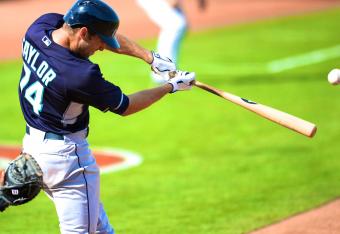 USA Today
The 2014 season has seen a number of notable prospects receive call-ups to the major leagues. Undoubtedly, there are more to come—and soon.
In fact, with less than a month to go until the trade deadline, there should be plenty of promotions of prime prospects, especially once all the wheeling and dealing starts opening up 25-man roster spots.
Highly regarded youngsters like George Springer, Gregory Polanco and Jonathan Singleton have been starting for their respective clubs for quite some time now.
And over the past week or so, Oscar Taveras, Mookie Betts and Domingo Santana, a trio of top outfielders with the St. Louis Cardinals, Boston Red Sox and Houston Astros, respectively, were called up. While Betts debuted on June 29 and Santana's first game was July 1, this is Taveras' second stint after he first got the call at the very end of May.