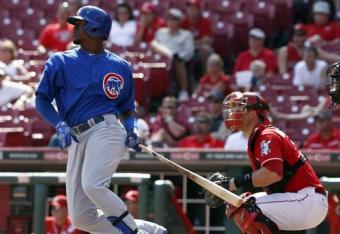 David Kohl/Associated Press
The 2014 season has seen a number of notable prospects receive call-ups to the major leagues. With the final month and the corresponding roster expansion approaching, there will be more to come—and soon.
September brings with it 40-man rosters, so Monday should be filled with prospects getting promoted.
During the past week or so, Jorge Soler and Daniel Corcino debuted, among a handful of others.
Soler, as you might've heard or seen or read, hit a homer in his very first plate appearance with the Chicago Cubs on Wednesday. Corcino, a right-hander in the Cincinnati Reds' system, hurled a perfect inning on Aug. 26—which just so happened to be his 24th birthday.