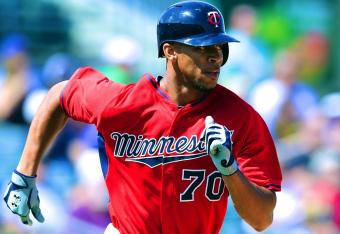 USA Today
Over the last month, Prospect Pipeline has looked at the top prospects for each position at every minor league level and every team's prospect of the year. We even went so far as to re-rank all 30 farm systems.
But now it's the time you've all been waiting for: an updated ranking of baseball's top 100 prospects.
For the most part, the placement of the top 25 players is unchanged compared to our most recent update. However, there were numerous prospects (no spoilers!) that shot up the rankings over the course of the season, and many more have entered the ranks in the wake of this year's amateur draft.
As is the case with all my rankings, any player who's accrued 130 at-bats or 50 innings in the major leagues no longer qualifies as a prospect. Additionally, I don't treat international free agents as true prospects, because there's no benefit in comparing a 26-year-old Cuban player to an 18-year-old draft pick until they log significant stateside experience.