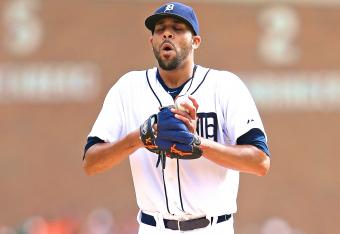 Getty Images
The Detroit Tigers made a statement when they acquired David Price from the Tampa Bay Rays at the July 31 non-waiver trade deadline.
With a starting rotation that already featured a pair of Cy Young Award winners in Max Scherzer and Justin Verlander as well as Anibal Sanchez and Rick Porcello, adding Price gave the Tigers arguably the top staff in the American League—a unit built for the postseason.
"Simply put, Price makes the Tigers' rotation the envy of the bulk of the baseball world," wrote Grantland's Jonah Keri in the wake of the trade. "While Detroit was going to make the postseason with or without Price, he'll give them an undeniable edge in October."
Naturally, one would think that being traded to a playoff contender, let alone a preseason favorite to win the World Series such as the Tigers, would come with a tremendous amount of pressure.