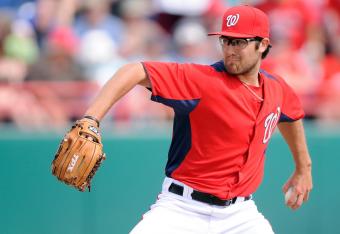 Matt Purke appears to be back on track in the AFL.
Brad Barr-USA TODAY Sports
If you love prospects, then it doesn't get any better than the Arizona Fall League.
With six teams comprised of baseball's top prospects from all 30 organizations, the AFL provides an opportunity to witness the future of the game on one field.
This year's crop of talent is especially deep, including 21 players that ranked among our end-of-season top 100 prospects.
After looking at the hottest and coldest pitchers at every minor league level during the regular season, we've decided to continue the series into the fall so as to offer insight into the happenings of the AFL.