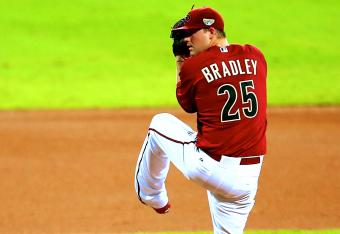 Getty Images
If you love prospects, then it doesn't get any better than the Arizona Fall League.
With six teams comprised of players from all 30 organizations, the AFL offers top prospects an opportunity to refine their skills long after the end of the minor league season.
For some players, the competition in the AFL is superior to anything they've previously experienced as a professional. For others, it's a chance to prove to their organization that they're ready to be challenged at the highest level.
The 2013 AFL produced a diverse group of promising big leaguers this season, a group that includes Marcus Stroman, Jorge Soler, Tommy La Stella, Aaron Sanchez, Andrew Heaney, Ken Giles, C.J. Cron, Mookie Betts and Jonathan Schoop, just to name a few.