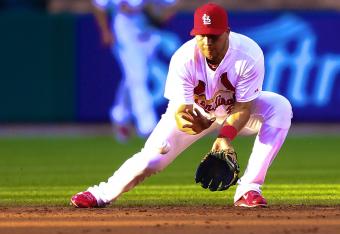 Getty Images
After coming up short against the Boston Red Sox in the 2013 World Series, the St. Louis Cardinals entered the offseason with a very specific to-do list.
At the top of that list: adding a productive shortstop.
With the regular season in the books, it's safe to say the Cardinals found what they were looking for in Jhonny Peralta.
The .222 batting average and four home runs from Cardinal shortstops in 2013 ranked 14th among all National League teams, while the duo of Pete Kozma and Daniel Descalso combined for a dismal minus-0.2 WAR.