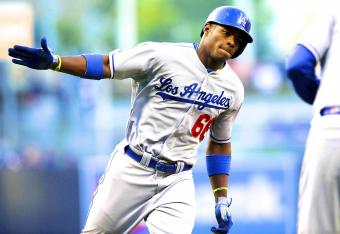 USA Today
On Monday night, Jose Fernandez was named as the National League's Rookie of the Year for the 2013 season after receiving 26 of 30 first-place votes from the Baseball Writers' Association of America.
While Fernandez ultimately ran away with the award, it shouldn't detract from Yasiel Puig's impact this season both on the Los Angeles Dodgers and Major League Baseball.
Here's a look back at why the 22-year-old outfielder was actually the sport's most valuable rookie in 2013.

Unquantifiable Impact on Dodgers' Season