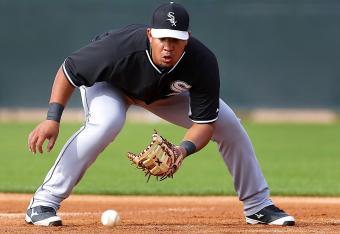 AP Images
The Chicago White Sox made Jose Abreu the richest Cuban player in Major League Baseball history this offseason, inking the slugging first baseman to a six-year, $68 million contract through 2019.
Yet, as is the case with any big-name international signee, the 27-year-old will now be expected to produce out of the gate this season, presumably hitting in the middle of order for the White Sox.
Cuban players have made an immediate impact in the major leagues in recent years, with Yoenis Cespedes' eye-opening rookie campaign in 2012 and Yasiel Puig's historically strong 2013 season serving as prime examples. Though they both struggled at times in their stateside debuts, their ability to make adjustments allowed them to overcome said struggles and turn in impressive rookie campaigns.
Although Abreu is a much different type of player, he has the makings of a future star in the major leagues.