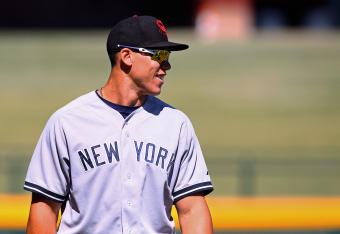 USA TODAY Sports
The 2014 Arizona Fall League is set to end this weekend, with the championship game to be played Saturday at 3:08 p.m. ET, airing on MLB Network/MLB.com.
The game will feature the Salt River Rafters, who clinched the East Division Monday behind a league-best 17-9 overall record, taking on the winner of the West Division, which is still up for grabs.
Entering Wednesday, the Peoria Javelinas (14-13-3) and Surprise Saguaros (15-14-1) are tied for first place, while the Glendale Desert Dogs (13-15-1) are just one-and-a-half games back.
However, excitement surrounding the AFL has little to do with the teams or championship game; it's more about gauging the developmental processes of many of baseball's top prospects and getting a feel for where players are at heading into the offseason.