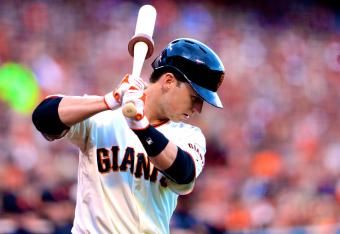 Getty Images
The 2014 World Series is yet to begin, but it's already rich with storylines.
On Tuesday night, the Kansas City Royals and San Francisco Giants, the wild-card winners from each league, will take the field at Kauffman Stadium for Game 1 of the World Series.
The Kansas City Royals have already established a record with eight consecutive wins to begin the postseason, as they defeated the Oakland A's in the AL Wild Card Game, swept the Los Angeles Angels in three games in the ALDS and then knocked off the Baltimore Orioles in the ALCS with a four-game sweep. Now, with four more wins, the team can capture its first World Series title since 1985.
Meanwhile, the Giants seek a third World Series title in the past five years under manager Bruce Bochy, as the team clinched a berth in the Fall Classic with Travis Ishikawa's dramatic, three-run walk-off home run against the St. Louis Cardinals in Game 5 of the NLCS.