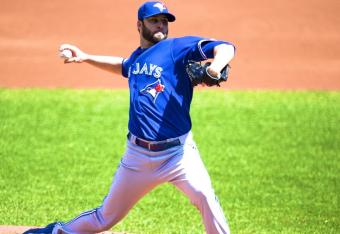 Getty Images
Free agency isn't just about which teams land the top players on the market. It's also an opportunity for teams to find value where others don't.
Teams are always on the hunt for potential reclamation projects, as every free-agent class features a crop of players who, for any number of reasons, are overlooked and/or undervalued on the open market. These players typically are believed to have some remaining upside and therefore represent low-risk, high-reward options at the cost of a one- or two-year deal.
Last offseason, the Miami Marlins signed third baseman Casey McGehee to a one-year, $1.1 million contract, procuring him from the Tohoku Rakuten Golden Eagles of Japan's Nippon Professional Baseball. The then-31-year-old went on to win the 2014 National League Comeback Player of the Year Award, batting .287/.355/.357 with 76 RBI while playing in 160 games.
Here's a look at some of the top reclamation projects available in this year's free-agent class.