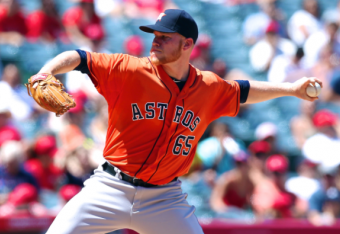 There may not be that much time left for just-called-up rookies and prospects to make much of an impact on the fantasy landscape, but that doesn't mean they can't help your team down the stretch.
Due to September's expanded rosters, there already have been 19 big league debuts through just the first five days of the month. And there will be plenty more where that came from, so it's helpful to keep tabs on the new kids on the block. (No, not those.)
Of course, because of all the promotions and call-ups over the past handful of days, there aren't quite as many worthwhile names in the "Next in Line" section as there were in last week's column. There are still a few, though.
As for the "Already Up" portion of our programming, well, there's plenty of new names this time around. To find out who, just scroll down for a weekly look at a batch of prospects who could make a fantasy impact from here on out in 2013.