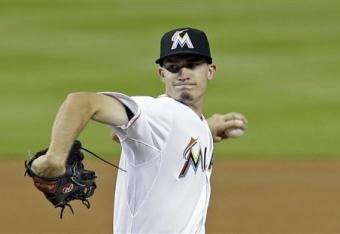 Alan Diaz/Associated Press
Major League Baseball's winter meetings may be over, but the shock from what transpired on Thursday may linger.
The final days of the event featured a flurry of deals involving All-Star players, as Matt Kemp, Yoenis Cespedes, Mat Latos, Howie Kendrick, Jimmy Rollins, Dee Gordon and Alfredo Simon were all included in separate trades.
Many teams considering whether to deal high-profile players this past week were ultimately swayed by offers featuring young players and prospects in return, with some clubs netting as many as three or four in some deals.
As a result, there was an unprecedented number of high-end prospects traded this week, and even more if you include the other deals made earlier in the offseason.