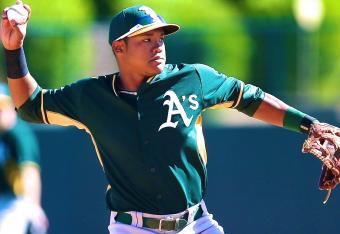 Getty Images
Even though prospects such as Billy Hamilton, Nick Castellanos and Kolten Wong earned spots on their teams' Opening Day rosters, a majority of the game's top-ranked young players are expected to debut in the major leagues as the season unfolds.
In most cases, prospects cut from major league camp this spring were guys lacking significant professional experience or a clear path to consistent playing time in the major leagues.
Specifically, top-ranked prospects Oscar Taveras, Javier Baez and Archie Bradley will begin the season in Triple-A, while fast-rising shortstops Addison Russell and Francisco Lindor are likely ticketed for Double-A.
But when can we expect this collection of future stars to start arriving in the major leagues?