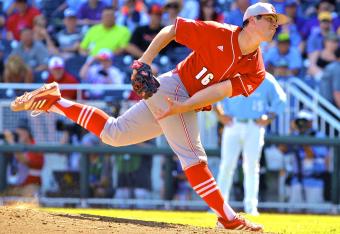 USA Today/Dave Weaver
A brand new year brings with it great expectations. Never is that more evident than when talking about Major League Baseball's annual draft, which provides fans of every team with hope for the future.
Unlike the last two drafts, which did feature a lot of great talent at the top but lacked depth, the 2014 class is shaping up to be very strong. It is led by a pair of teammates from North Carolina State, left-handed pitcher Carlos Rodon and shortstop Trea Turner.
Rodon, in particular, will be the man to watch this spring. He's got all the pressure in the world on his left arm, entering the year as the No. 1 player available. Given the high level of performance he has shown the last two years, combined with top-of-the-rotation stuff, the Wolfpack ace doesn't seem likely to buckle under the pressure.
The high school class is also loaded with talent, though the position players will have to answer many questions about their ability to perform in games. Raw tools are great, but the results have to show for teams to take you in the first round.