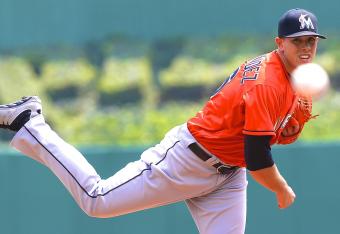 While the 2012 rookie class stood out for its quality—thanks to phenoms Bryce Harper, Manny Machado and Mike Trout— this year's crop of talent will be remembered for its depth on both sides of the ball. However, that doesn't mean it was short on impact talent.
21-year-old right-hander Jose Fernandez emerged as the Miami Marlins ace this year after making the jump from High-A to the major leagues and ultimately turning in one of the best seasons by a rookie pitcher in baseball history.
Across the country, Yasiel Puig became an immediate star for the Los Angeles Dodgers following his arrival in early June, as his five loud tools and an all-out playing style made the 22-year-old outfielder must-see television on a nightly basis.
Beyond Fernandez and Puig, though, the rest of this year's rookie class may as well be lumped together as the "field."