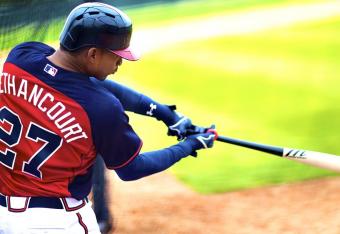 AP Images
When we evaluate, project and rank prospects, we are essentially hyping them up. It's just part of the process.
Every player that reaches the major leagues is a special talent and worthy of a degree of excitement, but when a highly touted prospect races through the minor leagues and draws glowing reviews along the way, he quickly becomes a huge deal.
Many of these promising young players are given a chance to prove they belong at the highest level every year, and many fail to meet what are usually lofty expectations. For this article, we're interested at guys who are safe bets to reach the major leagues in 2015. But please keep in mind that in no way does a player being "hyped too early" mean he's "overrated" or a "bust." Basically, we're looking at players already receiving entirely too much hype.
With that being said, here are five notable 2015 rookies being hyped too early.