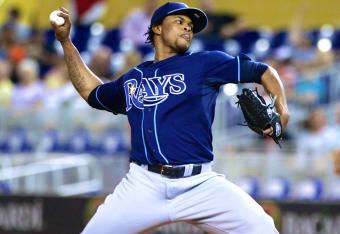 Getty Images
Major League Baseball's offseason is winding down, and before we know it pitchers and catchers will start reporting for spring training.
With that timeline in mind, most general managers are still trying to plug holes on their respective rosters or at least build depth in anticipation of position battles during spring training.
Teams are usually reluctant to break camp with young, inexperienced prospects on the big league roster—especially if they're not already on the 40-man roster. Instead, they prefer to send them to Double- or Triple-A for a few more months of seasoning and to avoid an extra year of arbitration down the road.
However, there are numerous prospects who will have an opportunity to make an Opening Day roster in 2015, if all goes as planned, and spend the entire season in the major leagues.