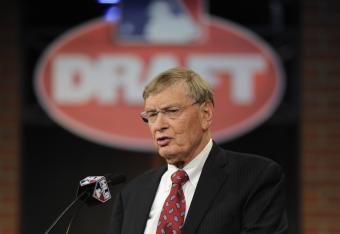 Bill Kostroun/Associated Press
Whether you love it or hate it, the implementation of the qualifying offer under Major League Baseball's collective bargaining agreement has undeniably changed both free agency and the First-Year Player Draft.
For some teams, signing a free agent with a qualifying offer simply isn't worth sacrificing a future draft pick; for others, it's incentive to at least consider extending an offer to notable free agents.
This year's free-agency period has already impacted the 2015 draft, as the New York Mets (No. 15 overall) and Toronto Blue Jays (No. 17) lost their respective first-round picks as a result of signing Michael Cuddyer and Russell Martin. On the flip side, the signings awarded the Colorado Rockies and Pittsburgh Pirates compensatory picks after the first round, giving both teams a better chance to build for the future or add to what's already in place.
Next year's draft order has already changed and will continue to over the offseason, albeit subtly, but here's an early look at several teams poised to turn free-agent losses into draft gains.