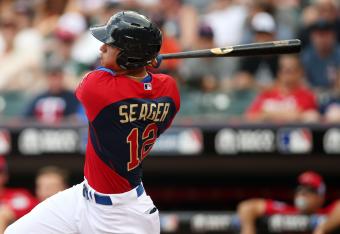 USA TODAY Sports
The minor league season may be over, sadly, but our process of rolling out end-of-season awards is just beginning.
Having already looked at the top prospects at each level by position as well as each team's biggest disappointment, it's now time to highlight the stars from each organization.
Because so many players' respective performances resulted in promotions to a higher level during the season—in some cases to the major leagues—we determined that pitchers needed at least 100 innings and hitters 450 plate appearances to qualify for this list, thus eliminating any potential concerns about small sample sizes. Along those same lines, we tried to avoid players who received significant playing time in the major leagues, though exceptions were made in some cases.
With all that being said, here is each team's Prospect of the Year for 2014.