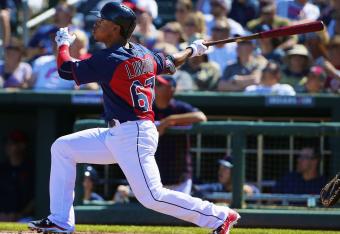 AP Images
With spring training halfway over and the start of Major League Baseball's regular season a little more than two weeks away (yay!), now is the time when teams start making cuts and sending prospects to minor league camp.
Those youngsters still with the big league club actually have something of a legitimate shot to crack the 25-man roster come April.
With that in mind and with a focus on prospects who could contribute in 2015, it's time to grade all 30 farm systems based on prospect performance this spring.
Sure, the sample size is tiny and the competition is inconsistent, but the exhibition season provides at least a little something to go on. So join us as we break out our red pens.