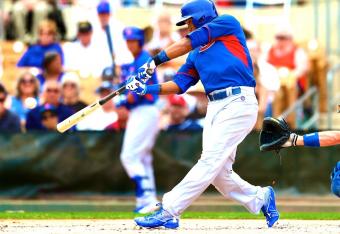 USA Today
Back in spring training, before the real fake games began, as it were, we provided two sets of sleepers. It's time for a few more.
The first was a batch of 25 names to know, primarily for shallow leagues. The second set comprised 20 more players who qualified as even deeper sleepers.
Well, this is where we, inspired by Friday's promotion of stud prospect Kris Bryant, provide you with yet another select group of all new players who could go from under the radar to household names—as in, someone even your parents might have heard of soon enough—ideally before the first half of the 2015 season is over.
That eliminates several top prospects, like Carlos Correa, Corey Seager, Joey Gallo, Miguel Sano and Byron Buxton, who likely are a bit too far off for first-half impact.