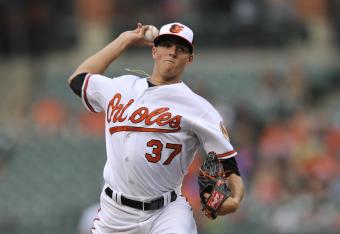 GAIL BURTON/Associated Press
By its very definition, spring training is going to be filled with ups and downs for players because they are training to get their bodies back in playing shape and working on different things when they step on the diamond.
For prospects, even though the goal is to make the big leagues, spring training is not when they should be trying to make the 25-man roster. If you go all-out right out of the gate, more often than not, that's when injuries will occur.
As we dive deep into the heart of spring training, there have been a few standout prospects showing the world why they are so highly regarded. Others have struggled to get their feet under them early in the season.
Here is our prospect stock watch for the third week of spring training.