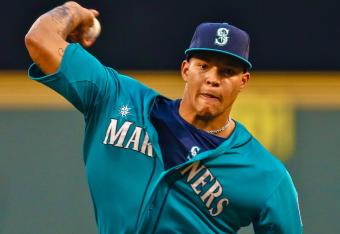 Getty Images
With spring training now in full swing, prospects continue to receive significant playing time as their respective clubs evaluate each player's developmental state and timetable for reaching the major leagues.
However, keeping track of all the prospects in major league camp is never easy.
Therefore, we have put together a prospect report for each team's top prospects in camp this year and assigned them each a performance-based letter grade.
Grades were determined based on how players have performed this spring relative to their playing time, while also taking into consideration whether the player is competing for a spot on the Opening Day roster or is merely in camp to gain experience and give the coaching staff a look at his potential.