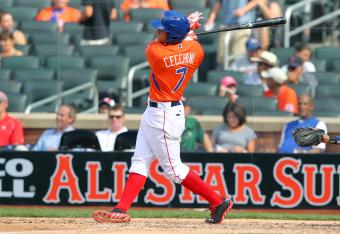 Brad Penner-USA TODAY Sports
The flurry of trades this week reaffirms that few prospects appear in trade rumors before they're actually dealt.
Prospects can serve as the deal-breaker in a potential trade and therefore are usually the last piece(s) to fall into place.
Since Monday, several notable prospects already have been traded, and it's likely even more will be on the move next week with the start of MLB's annual Winter Meetings.
The Washington Nationals dealt left-handers Robbie Ray and Ian Krol to the Tigers on Monday night, along with infielder Steve Lombardozzi, in exchange for right-hander Doug Fister.