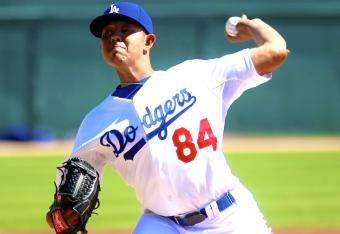 USA Today
The Los Angeles Dodgers have something special in Julio Urias.
The 17-year-old Urias made himself known to a larger audience this spring after receiving an invitation to the Dodgers' major league spring training. While he made only one appearance before a reassignment to the minor leagues, the highly touted left-hander made an indelible impression.
Getting the start for the Dodgers on March 15, Urias worked a perfect first inning against the San Diego Padres, striking out big leaguers Will Venable and Yonder Alonso in the process. The Dodgers went on to win the game, 5-4, and Urias was credited with the win.
The Dodgers discovered Urias during a trip to Mexico to scout Yasiel Puig. According to Mark Saxon of ESPNLosAngeles.com: