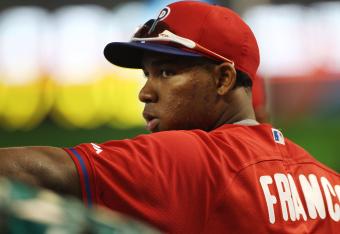 Marc Serota/Getty Images
Many of baseball's top prospects are spending the offseason playing in winter leagues in the Dominican Republic, Mexico, Puerto Rico and Venezuela, hoping to get a head start on the 2014 season and improve their chances of cracking an Opening Day roster.
As it is usually the case given the time of year, the prospect pool between the four leagues is heavy on hitters. Unfortunately, the crop of talent in the leagues this winter is fairly weak and features fewer big-name prospects than previous years.
Here's a look at some of the top prospects tearing it up in the offseason winter leagues.