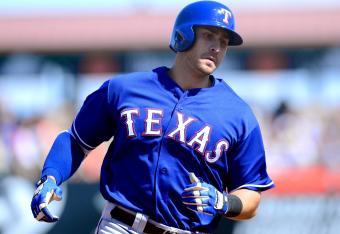 USA Today
The 2015 season is not even two months old, but already a number of notable prospects have received call-ups to the major leagues. Undoubtedly, there are more to come—and soon.
Highly regarded youngsters like Kris Bryant, Addison Russell, Roberto Osuna and Archie Bradley have been seeing regular action for their respective clubs for quite some time now. Others, like Carlos Rodon and Noah Syndergaard, are still getting their feet wet.
In the past week or so, the big prospect promotion belonged to Maikel Franco of the Philadelphia Phillies. The 22-year-old third baseman has started 7-of-24 (.292) with three extra-base hits, including his first big league home run, since coming back up.
Beyond that, the Houston Astros brought up right-hander Lance McCullers Jr. fresh out of Double-A, just like Washington Nationals infielder Wilmer Difo, and the Baltimore Orioles gave a start to righty Mike Wright, who turned in 7.1 scoreless innings.