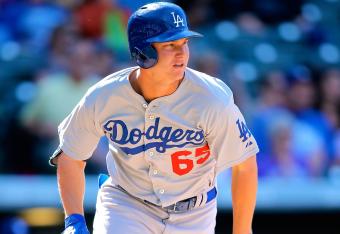 Getty Images
It hasn't even been three weeks since rosters expanded and teams announced their September call-ups, but some of baseball's top prospects have already made a splash during their short time in the major leagues.
Hitters such as Cory Spangenberg (San Diego Padres), Maikel Franco (Philadelphia Phillies) and Joc Pederson (Los Angeles Dodgers) made immediate impacts with their respective teams to begin the month, but all three players have since cooled down and, in some cases, have had their playing time reduced.
Beyond that, many of the top pitching-prospect call-ups have opened eyes facing big league hitters for the first time.
The 21-year-old left-handers, Daniel Norris (Toronto Blue Jays) and Brandon Finnegan (Kansas City Royals), both have pitched well in the heat of a playoff race, which is remarkable, considering Norris began the season in the High-A Florida State League, while Finnegan took the mound every Friday night for Texas Christian University.