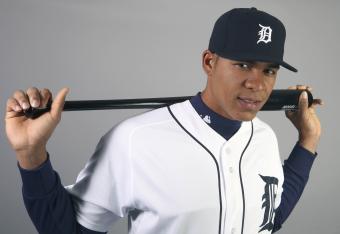 USA TODAY Sports
It seems every year there is at least one prospect who, despite not being viewed as regarded by the industry as a whole, blows past expectations in spring training and earns a spot on an Opening Day roster.
Most of the time, they are guys who do one or maybe two things well: They have enough of one tool that they're projected floor performance in the major leagues at least should be tolerable.
At the same time, if the player doesn't meet those expectations, then his team won't have to worry as much about a demotion or reduced playing time hurting his development as they would with a top-ranked prospect.
Here's a look at some boom or bust prospects worth following closely in spring training.